Sugar Flip Flops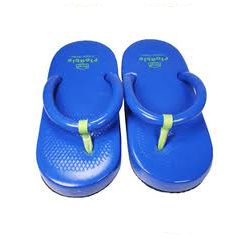 Every year when summer starts to come around, many people head out to buy some fun summer footwear. There are tons of different choices when it comes to summer shoes, but often flip flops are the best choice. Even if you decide to get flip flops, you're nowhere near the end of your decision making process. Not only are there 20+ different brands that make flip flops, each brand has its own style, colors, etc. One brand that always sticks out to me is Sugar. Sugar flip flops are some of the most popular flip flops on the market today, and for good reason.
Fun, Colorful Styles
Sugar flip flops are famous for being fun and colorful. The company's "about us" page states that Sugar shoes are always leaders, never followers. Sugar has been known as an innovative sort of company ever since their creation. Their shoes, though affordable and comfortable, are extremely durable and will last for quite a while. Even sugar flip flops are sure to last longer than the average pair of department store flip flops, and they don't cost much more, if they are more expensive at all.
A Wide Selection
Sugar makes much more than just flip flops. Their boots are very popular, as are their sandals and flat tops. As far as sugar flip flops, they are available in more than 20 different styles. Unfortunately, Sugar does not offer men's footwear at this time. And, with prices as low as $10 or $15 for a pair, you can afford to buy a set for your loved ones. If you're not strapped for cash and don't mind spending a bit more, Sugar also has some upper-end flip flops and shoes that sell for a bit more, but are still reasonably priced.
Great for Kids
Sugar's large line of children's footwear is one reason for the company's great success. Little girls love Sugar flip flops for kids, while tweens enjoy the teen line. Sugar claims to market to "the young and the young at heart", and the majority of their sales come from the teen/tween market. That's not to say they don't have a good selection for adults too – they have tons of shoes available for grown women.
Constantly Updating
Sugar is a very innovative brand. That said, it's no surprise that they release new products quite often. It seems as if their designers are working 24/7 to create the next big thing in women's footwear. If you're someone who likes to follow the trends of the fashion industry, you'll love Sugar's innovative approach to product development. You'll also love their somewhat odd use of rare materials in their shoes. They use fabrics and materials that are not usually used for footwear, in order to make completely unique designs. This practice, along with their excellent designers, keep Sugar's products fresh and fun.